Dental Bridge – Columbus, NJ
Rebuild a Beautiful Smile Today
If you have lost a tooth or two, it is more than an aesthetic issue. Every tooth is vital for a healthy, functional smile. You don't have to live with the challenges caused by the gaps in your smile. We can replace your lost teeth and boost your confidence with a dental bridge in Columbus. You will look and feel your best while restoring your oral health.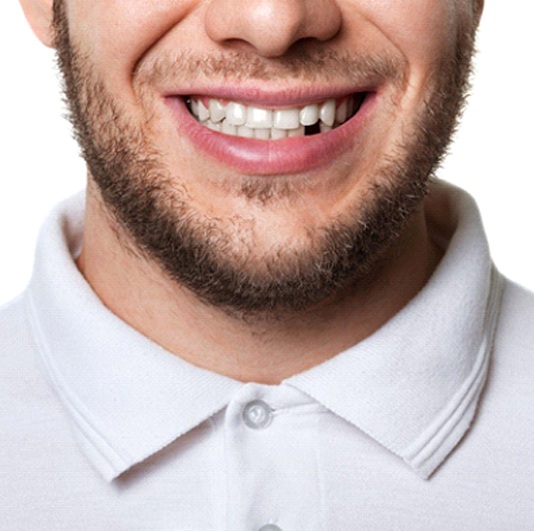 Why Choose Columbus Dental Arts for Bridges?
Advanced technologies and techniques
Natural-looking results
High-quality, durable materials
What is a Dental Bridge?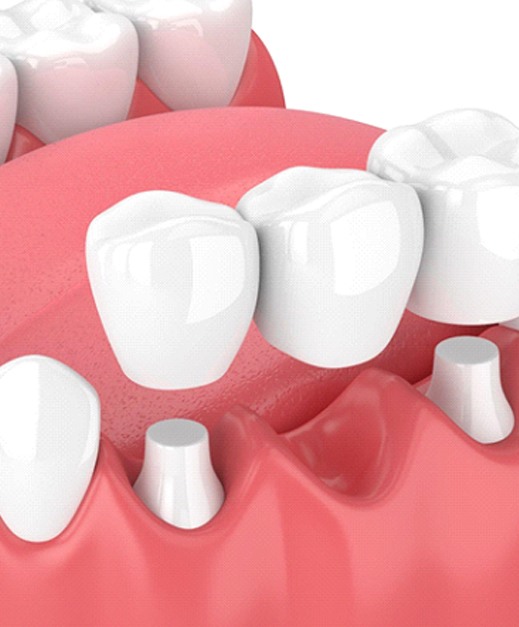 Each tooth is important for your dental health. Losing even one can increase your risk of additional oral health issues, like tooth decay, gum disease, and tooth loss. Your quality of life can also decline because it can be difficult to eat certain foods or speak clearly. If you are embarrassed by your incomplete smile, we have the solution for you.
A dental bridge has been used for generations to treat consecutive tooth loss. All-ceramic material recreates the portions of your lost teeth above the gum line. They are crafted to match the color, size, and shape of your real teeth to blend in with your smile.
Types of Dental Bridges
There are multiple types of bridges, depending on your needs. After examining your mouth, your dentist in Columbus will explain all your options, including:
Traditional Dental Bridge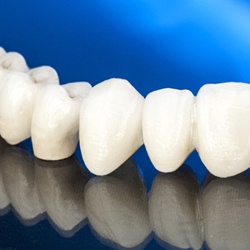 A traditional fixed bridge can treat up to 4 missing teeth in a row, but it is most often recommended for 1-2. The bridge is held in place by bonding dental crowns to the adjacent teeth. As a result, they must be reshaped to allow the restorations to fit over them. A bridge and crowns are an effective method to replicate the surfaces of your teeth, which can last for 5 to 10 years before needing to be replaced.
Implant Bridge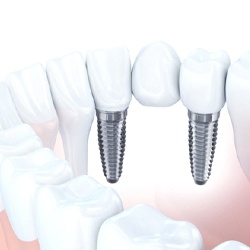 As an alternative to a traditional bridge, dental implants can be used instead of crowns. 1-2 dental implants are surgically placed into the jawbone to mimic roots. This replaces the entire tooth structure, not just the crown. With the support of your jawbone, you can treat up to 4 teeth without risking instability. An implant bridge can last for decades with the right maintenance, like brushing and flossing.
We know it's a big decision, but you don't have to make it alone. Your dentist will create the personalized plan you need to rehabilitate your smile.
The Benefits of Getting a Dental Bridge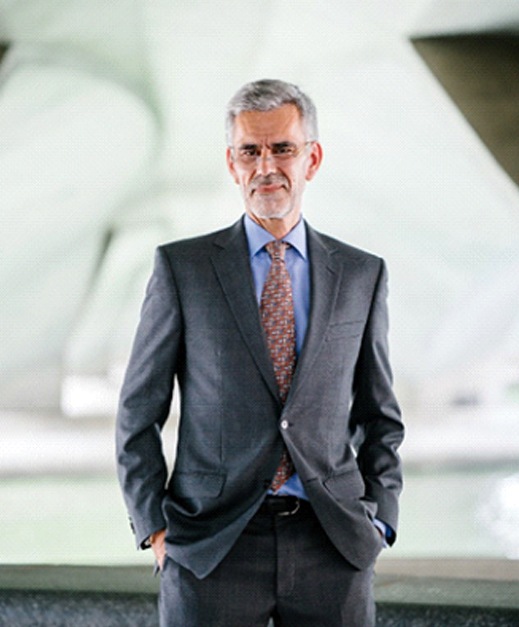 A missing tooth doesn't have to be the focal point of your smile. A dental bridge provides many benefits, including:
Improved self-esteem
Better oral health and functions
Eat a variety of foods
Reduced future dental expenses
Speak clearly and confidently
Look younger and feel better
Easy maintenance and care
High-quality materials
We believe everyone should have a smile they are proud to share with the world. If you are ready to turn back the clock, contact our office today to request your consultation for a dental bridge.