Dental Bridge – Columbus, NJ
Rebuild a Beautiful Smile Today
If you have lost a tooth or two, it is more than an aesthetic issue. Every tooth is vital for a healthy, functional smile. You don't have to live with the challenges caused by the gaps in your smile. We can replace your lost teeth and boost your confidence with a dental bridge in Columbus. You will look and feel your best while restoring your oral health.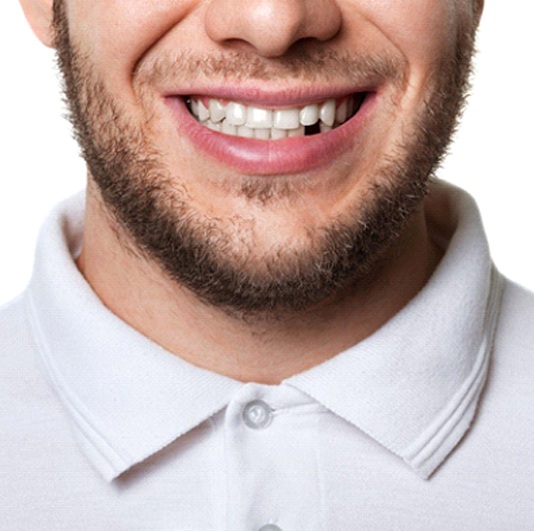 Why Choose Columbus Dental Arts for Bridges?
Advanced technologies and techniques
Natural-looking results
High-quality, durable materials
What is a Dental Bridge?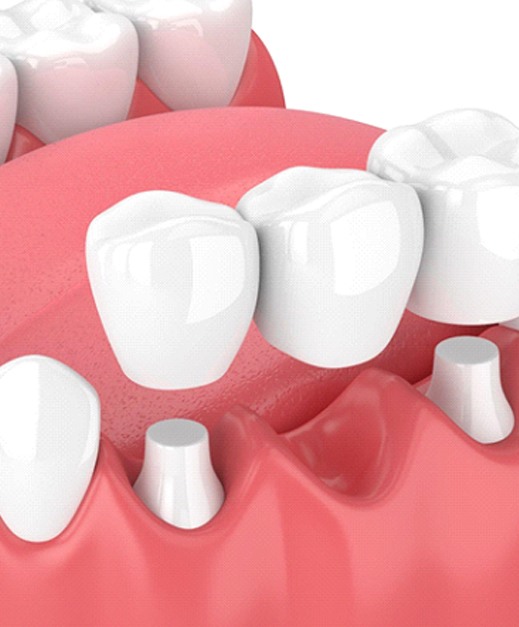 Each tooth is important for your dental health. Losing even one can increase your risk of additional oral health issues, like tooth decay, gum disease, and tooth loss. Your quality of life can also decline because it can be difficult to eat certain foods or speak clearly. If you are embarrassed by your incomplete smile, we have the solution for you.
A dental bridge has been used for generations to treat consecutive tooth loss. All-ceramic material recreates the portions of your lost teeth above the gum line. They are crafted to match the color, size, and shape of your real teeth to blend in with your smile.
Types of Dental Bridges
There are multiple types of bridges, depending on your needs. After examining your mouth, your dentist in Columbus will explain all your options, including:
Traditional Dental Bridge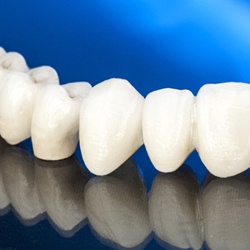 A traditional fixed bridge can treat up to 4 missing teeth in a row, but it is most often recommended for 1-2. The bridge is held in place by bonding dental crowns to the adjacent teeth. As a result, they must be reshaped to allow the restorations to fit over them. A bridge and crowns are an effective method to replicate the surfaces of your teeth, which can last for 5 to 10 years before needing to be replaced.
Implant Bridge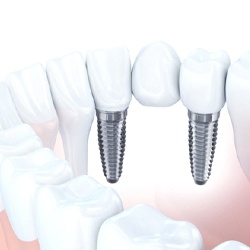 As an alternative to a traditional bridge, dental implants can be used instead of crowns. 1-2 dental implants are surgically placed into the jawbone to mimic roots. This replaces the entire tooth structure, not just the crown. With the support of your jawbone, you can treat up to 4 teeth without risking instability. An implant bridge can last for decades with the right maintenance, like brushing and flossing.
We know it's a big decision, but you don't have to make it alone. Your dentist will create the personalized plan you need to rehabilitate your smile.
The Benefits of Getting a Dental Bridge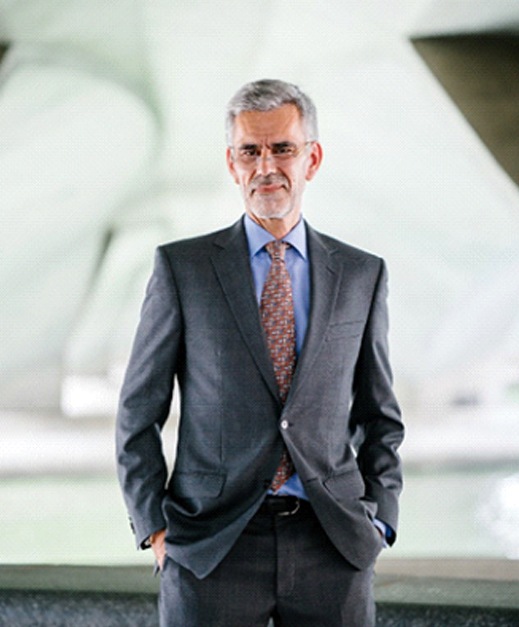 A missing tooth doesn't have to be the focal point of your smile. A dental bridge provides many benefits, including:
Improved self-esteem
Better oral health and functions
Eat a variety of foods
Reduced future dental expenses
Speak clearly and confidently
Look younger and feel better
Easy maintenance and care
High-quality materials
We believe everyone should have a smile they are proud to share with the world. If you are ready to turn back the clock, contact our office today to request your consultation for a dental bridge.
Dental Bridges FAQs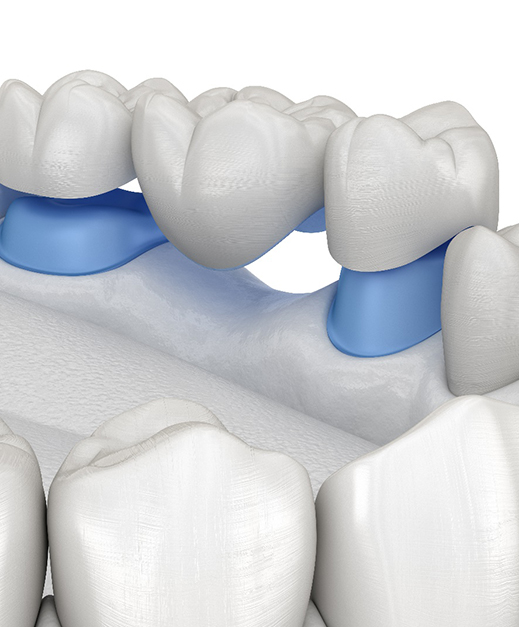 If you have one or several missing teeth, then you probably understand how difficult normal oral tasks can become, such as eating comfortably, talking clearly, and smiling confidently. Fortunately, with dental bridges, you can restore the gaps in your smile and enjoy the benefits of your full bite again. Even so, it's natural to want to know as much as you can about the treatment before committing to any work. For this reason, our team at Columbus Dental Arts has collected and responded to several of the most common questions asked about this restoration option. Read on or give us a call today to learn more about dental bridges in Columbus!
How Many Teeth Can a Dental Bridge Replace?
While the number will depend on the patient's specific needs, a dental bridge will be able to restore anywhere from one to four consecutively missing pearly whites. That said, in many cases, these restorations are typically used to replace one or two teeth at a time. This is because the longer a bridge extends, the less stability it'll provide for your bite. Replacing three or more teeth can end up becoming risky in the long run. If you want to ensure a strong foundation, consider opting for implant bridges for a more reliable and natural-feeling smile.
Is Getting a Dental Bridge Painful?
Our team will ensure that your mouth is completely numbed with a local anesthetic before starting any work on your smile. We'll then prepare your teeth and fit your dental bridge in place. While the procedure itself won't be uncomfortable, you'll likely experience mild sensitivity or soreness in the underlying teeth for the next several days. This can easily be managed with over-the-counter pain relievers as directed. Since dental bridges are designed to keep your teeth from shifting out of place, they can prevent discomfort in the future due to dental drift. If any painful sensations worsen, give us a call for help.
Do Dental Bridges Appear Natural?
Your dental bridge will be made out of all-ceramic material that will be both durable and match seamlessly with the rest of your smile. They will be specifically designed to fit the same shade as your other teeth, and the surface will reflect light in the same manner as your tooth enamel. This means you'll be able to enjoy a completely natural-looking restoration. With bridges, you also won't need to worry about your new pearly whites accidentally falling out like you might with dentures.
Can You Take a Dental Bridge Out?
Dental bridges are designed to stay in your mouth for many years after their placement. The only way they should be removed is by your dentist whenever it's time to replace them with new ones. You shouldn't be able to take them out without help from a dental professional. Unfortunately, some healthcare providers refer to partial dentures as "removable bridges." However, these two options should not be confused with each other. While partials are similar to dental bridges in that they replace multiple missing teeth in a row, the former can be removed by the patient at any time, whereas a bridge is meant to be permanent.