Dentures – Columbus, NJ
Exceptionally Lifelike & Durable Prosthetics
For many years, those who struggle with moderate to severe tooth loss have turned to dentures for restoring their smiles. These prosthetics are reliable and incredibly natural-looking, as they're designed to match your specific jawline. If you're missing some or all of your teeth, you'll want to consider this cost-effective and convenient method for renewing your grin! Keep reading to learn more about dentures in Columbus or reach out to our office to schedule an appointment.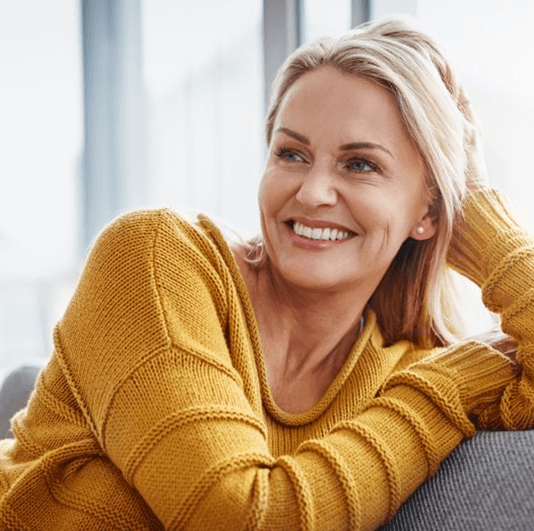 Why Choose Columbus Dental Arts for Dentures?
Natural-Looking & Long-Lasting Dental Materials
Completely Personalized Treatment Plans
Offers Payment Plans to Work With Your Budget
Who's a Good Candidate for Dentures?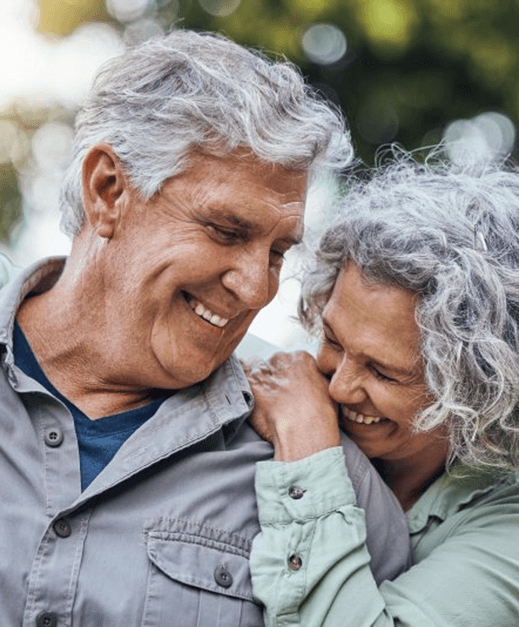 People who are experiencing any degree of tooth loss may be eligible for dentures in Columbus. By replacing your missing pearly whites with these prosthetics, you'll be able to regain your chewing ability, speech, bite, and smile, and get a boost to your overall quality of life! These prosthetics are extremely versatile, so nearly everyone can be a candidate. Of course, we'll need to check if you're free of any underlying issues, such as gum disease or decay, as we'll have to address them before moving forward with your treatment. Before coming in for your consultation, here are several things to know about what makes a good candidate for dentures.
Effects of Missing Teeth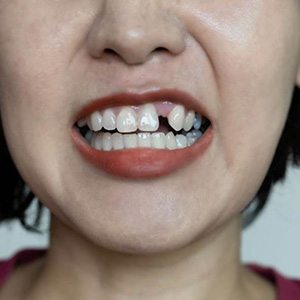 The American College of Prosthodontists found that the most common causes of missing teeth typically involve gum disease, tooth decay, physical trauma, and even poor oral hygiene. Even if you don't feel any discomfort from tooth loss, here are several negative effects that you might experience from missing any number of teeth:
Difficulty eating: Being unable to chew your food efficiently can cause problems like indigestion and malnutrition, as you won't be able to effectively attain the minerals and vitamins you need.
Trouble speaking: If you're missing some of your teeth, it can make it challenging to enunciate your words and sentences properly. This can lead to miscommunication and frustration.
Facial sagging: Without tooth roots to stimulate the jaw, your bone tissue and facial muscles can begin to deteriorate, causing your mouth to shrink and creating an aged appearance.
Reduced confidence: You'll likely want to cover up your mouth to hide your tooth loss, which can end up lowering your self-esteem and impact both your social and professional life.
What Qualifies You for Dentures?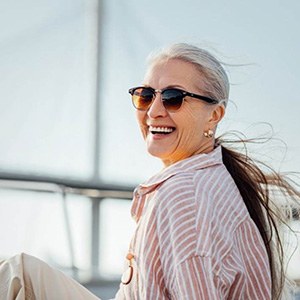 In many cases, those who are missing any number of pearly whites may be eligible for dentures in Columbus. Of course, this is only possible if you have sufficient jawbone density and a healthy gum line. You'll also need to be committed to practicing great oral hygiene and taking good care of your prosthetics. Our team will be sure to walk you through the expectations and provide guidelines on how to make the most of your dentures if we determine that you're a good candidate.
The type of denture will also be based on the number of teeth that you're missing. Depending on your situation, you might be able to receive partial, full, or implant dentures. This treatment is also highly cost-effective, making it an excellent option for those who are working with a budget while trying to renew their smile.
Alternative Tooth-Replacement Options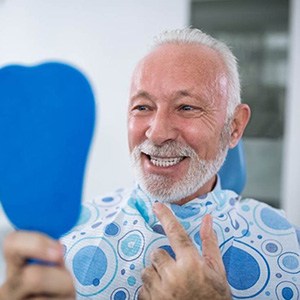 If you aren't able to get dentures, we can review your other tooth-replacement options, such as:
Dental bridges: These prosthetics are designed to replace one or a few missing pearly whites in a row. This process does require altering healthy teeth on either side of the gap to support the crowns and pontics.
Dental implants: By embedding a titanium post into your jawbone, you'll be able to completely rebuild your missing teeth from the roots up! This usually results in a much more stable foundation and your new smile can last decades to a lifetime with proper care.
Learn More About Dental Bridges
Types of Dentures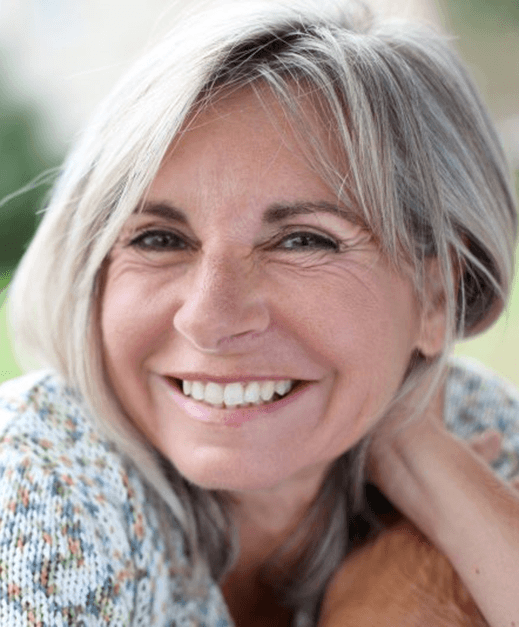 Your prosthetics will be personalized to fit your specific dental needs. While every kind can help improve your speech, bite, and confidence, here are the kinds of dentures that may be available to you:
Partial Dentures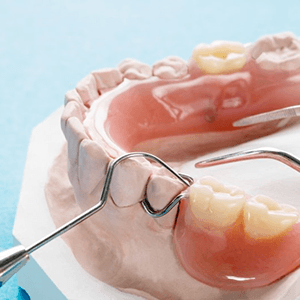 As the name implies, these kinds of prosthetics are meant to replace some of your missing teeth, especially if you still have some natural ones remaining. These are made out of a gum-colored base that conceals a series of metal frameworks, which are then used to clasp to your existing pearly whites for support. This allows for the partial dentures to effortlessly blend with the rest of your smile so that you can enjoy your bite again.
Full Dentures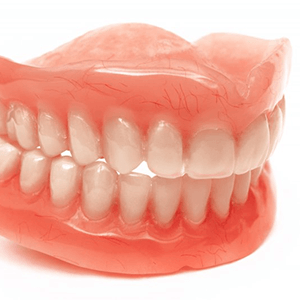 If you're missing an entire arch of teeth, then a full denture will be necessary. These also come with a gum-colored base, but they don't use a metal framework. Instead, they'll rely on the natural suction of your gums to remain in your mouth. You can also use a small amount of denture adhesive to help keep them in place if necessary.
Implant Dentures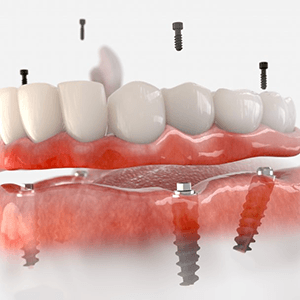 Want a more secure foundation and lifelike solution for restoring your smile? Implant dentures offer a more comprehensive method for addressing tooth loss. You'll first receive dental implants in your jawbone, which will then serve as your new permanent tooth roots. Once they've fused properly with your bone tissue, you'll receive your dentures. With this treatment, you can expect maximum stability, comfort, and results that can last several decades to a lifetime!
How Dentures are Made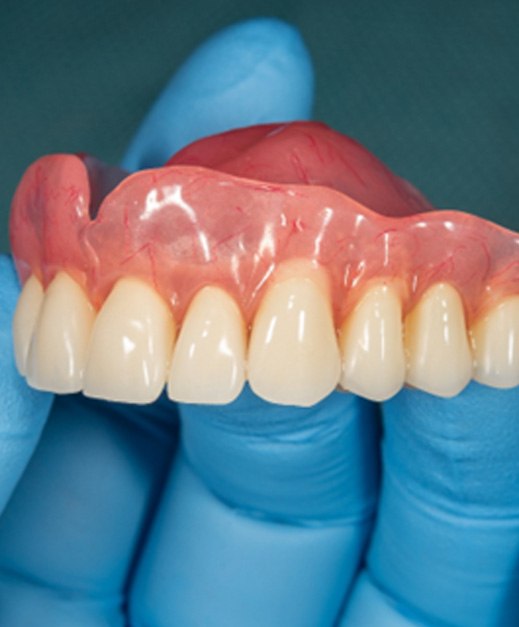 If you've chosen to get dentures, you likely want to learn how they're made. Fair enough – most people prefer knowing what went into their prosthetic teeth. That said, you may not have a firm idea of where to find the relevant facts. Luckily enough, we at Columbus Dental Arts can help; below is a summary of the denture parts and how dentists make them. To find out how these components are crafted, keep reading or call our office today.
What are Dentures Made Of?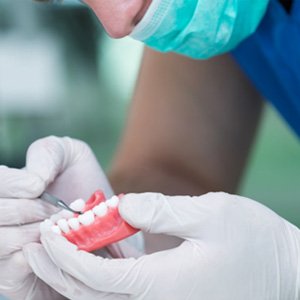 No matter the type, dentures are made of two parts: the base and the artificial teeth. These components can be described in the details below:
Denture Base – In essence, a denture's base is the part that supports the artificial teeth. It thus sits on a patient's gums and uses pink coloring to blend with your mouth tissues. Often enough, a dental lab makes one from acrylic, nylon, porcelain, resin, or metal.
Artificial Teeth – Per their name, artificial teeth are the tooth-replacing portions of a denture. Most dental labs make them from resin or porcelain, ensuring lifelike results. Still, most patients prefer porcelain models for looking more like natural tooth enamel.
The Denture Creation Process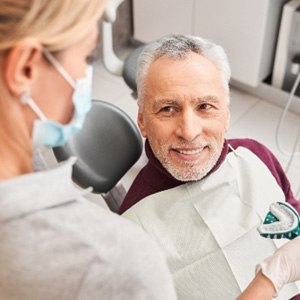 Each denture is custom-made for a particular patient, so making one involves a multi-step process. More specifically, the appliance's creation process always involves these steps:
Step 1 : Your dentist takes a dental impression of your gums. Afterward, the resulting model is sent to a lab that makes the final dentures.
Step 2 : Once crafted, the lab sends wax dentures to the dentist/prosthodontist for a fitting. Assuming patient and dentist approval, the restorations are returned to the lab for completion.
Step 4 : A technician boils the dentures to remove their wax portions. This individual then places the prosthetics in a flask to pour plaster. Subsequently, the flask is placed in hot water to melt the dentures.
Step 5 : The lab worker makes holes in the artificial teeth so new material can attach. A liquid separator is also added to the plaster layer to prevent the acrylic from sticking. The same acrylic is then injected into the flask to replace the wax.
Step 6 : The worker removes the plaster to reveal the prosthetics. Later, they place the dentures in an ultrasonic bath to remove leftover plaster.
Step 7 : After cutting away excess acrylic, the technical polishes the restorations
Step 8 : The patient returns to the office for fitting and final adjustments.
Adjusting to Your New Dentures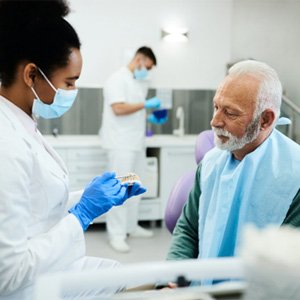 Admittedly, you may feel discomfort as you adjust to the new dentures. That's normal – getting used to the restorations can cause soreness and even trouble eating or speaking. Fortunately, the worst of these aches will fade with the passage of time. Your will start to feel natural in no time.
Of course, there's always the option of speeding up the adjustment. You could adopt and practice the right oral habits. One such practice is to eat softer foods to reduce chewing-related pain. Another, meanwhile, is to strengthen your facial muscles with dental adhesives.
However you go about adjustment, do be careful. See your dentist if denture aches persist, as that might mean your restorations need further tuning.
The Benefits of Dentures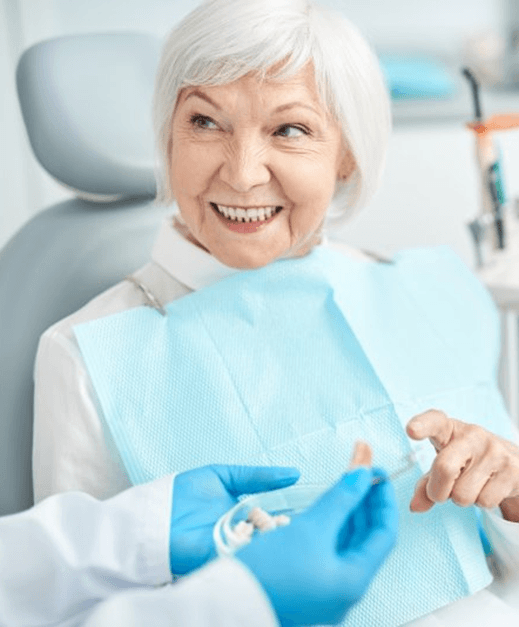 With the various options out there, you'll be able to appreciate a wide range of benefits from renewing your smile with dentures. Some of the most common advantages include:
Cost-effective treatment
Custom-made and lifelike dental materials
Simple cleaning and maintenance
Preserve a more youthful facial shape
Can last 10+ years with proper care