Teeth Whitening – Columbus, NJ
A Quick Solution for a Dramatically Whiter Smile
Are you unhappy with the color your teeth have become? Rest assured – you're not alone. Staining and discoloration are incredibly common and will happen to most people no matter how hard they try to prevent them. If you've been longing for a brighter grin, our team can help you achieve that with professional teeth whitening in Columbus. Because we offer both in-office treatment and take-home whitening kits, you'll surely find an option that works best with your schedule. To learn more about our services, continue reading or give our office a call today to schedule an appointment!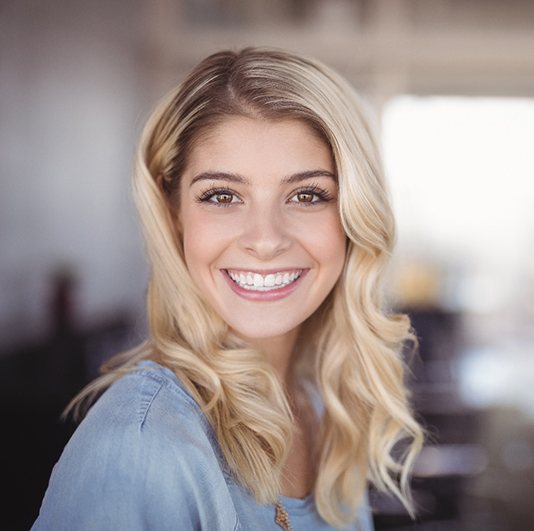 Who is a Good Candidate for Teeth Whitening?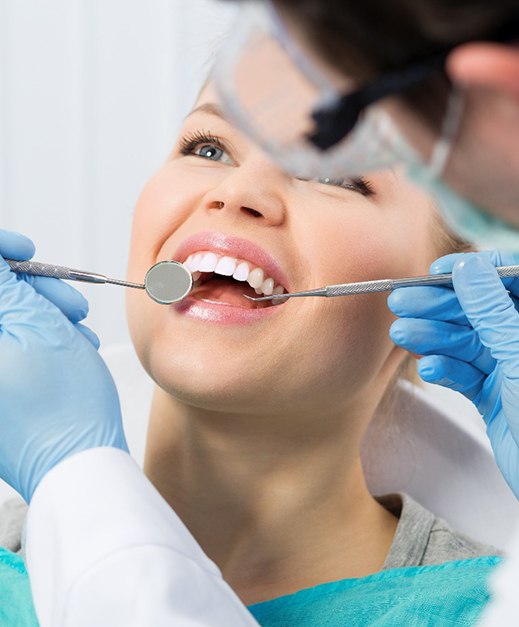 Truthfully, almost anyone with a discolored smile is a good candidate for teeth whitening in Columbus. Of course, the only way to know for sure whether or not you're eligible for the service is by attending a consultation with our team at Columbus Dental Arts. We'll review your medical history and assess the current state of your oral health. Based on our findings, we'll create a custom treatment plan to help you effectively and safely get your desired results.
How Does Teeth Whitening Work?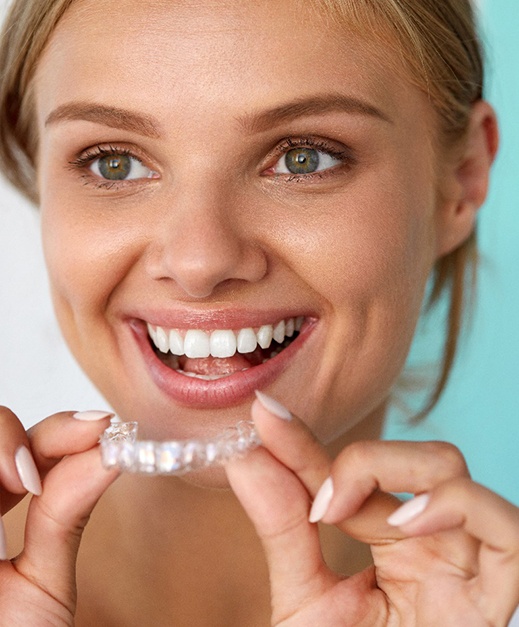 During your consultation, we'll explain how you can choose between our in-office treatment and take-home whitening kit. While they're both capable of producing stunning results, the timeline for each one is different. Let's take a closer look at your options:
Take-Home Teeth Whitening
Would you rather brighten your teeth from the comfort of your home? If so, we offer LifeLike® take-home teeth kits to help you do just that. Each one contains personalized trays and an ultra-strength bleaching gel. All you have to do is fill the trays with the gel, wear them for a certain amount of time each day, and your pearly whites should be several shades lighter in about two weeks.
In-Office Teeth Whitening
If you want fast results, an in-office whitening treatment may be the best option for you. We'll use a safe and effective professional bleaching gel to make your teeth several shades brighter. In as little as one hour, it'll lift even the most stubborn stains, giving you a new reason to smile!
Tips for Maintaining Your Brighter Smile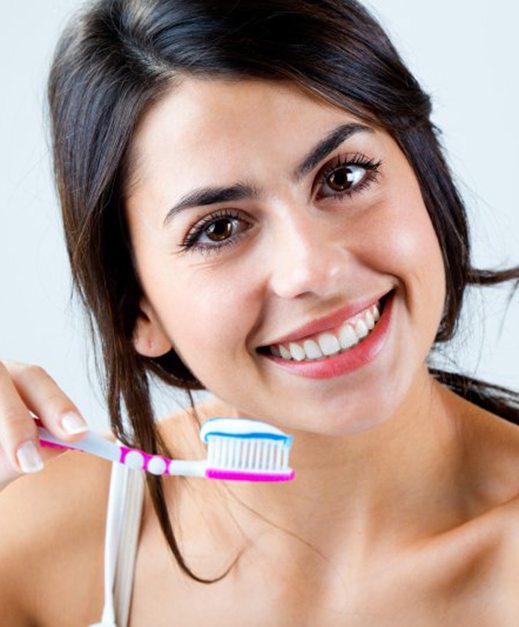 Once you have the bright smile you've always wanted, you're going to want to keep it that way. Luckily, you can preserve your stunning results by following these tips:
Limit your intake of dark-colored foods and drinks (i.e., soda, coffee, red wine, tea, soy sauce)
Practice good oral hygiene (i.e., brushing twice a day, flossing daily, rinsing every day with an ADA-approved mouthwash)
Visit your dentist regularly for checkups and cleanings
Avoid unhealthy habits (i.e., smoking, biting your fingernails, using your teeth as tools)
Inquire about at-home touch-ups to maintain your results
Teeth Whitening FAQs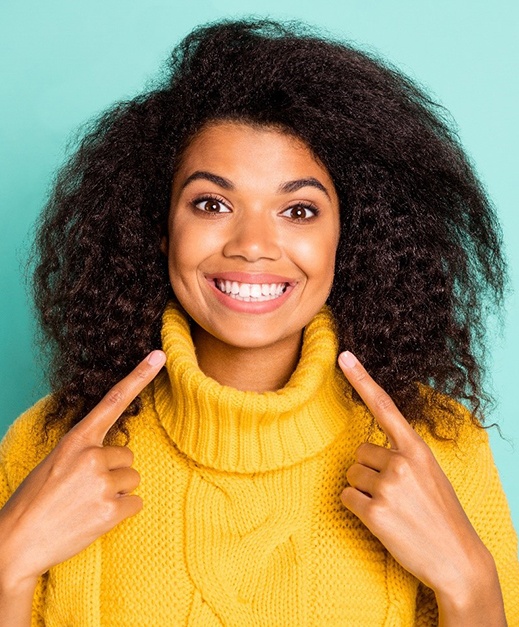 Out of all the cosmetic treatments to choose from, teeth whitening is widely considered to be the most popular. It's effective, typically takes very little time, and long-lasting, making it quite an appealing option for enhancing the look of your smile. However, if you still have questions about treatment, feel free to peruse some of the most common questions we've heard over the years and our detailed answers ahead of your initial cosmetic consultation.
Does Teeth Whitening Hurt?
Many patients are hesitant to complete dental treatments (restorative, cosmetic or otherwise) out of fear the process will be uncomfortable or painful. Professional whitening treatment is fully customized to fit your needs, which means if you're afraid of experiencing sensitivity, professional whitening is the way to go for brightening your smile. If you fear you may be more prone to sensitivity than the average person, do not hesitate to let our team know. Spacing out treatments over multiple appointments, using specialty toothpastes, and avoiding hot beverages can all help you avoid sensitivity.
How Can I Make My Teeth Whitening Results Last?
The results of your whitening procedure can last anywhere between a few months to a few years. It truly depends on how well you take care of your teeth following your appointment. To keep your smile white, make sure to brush twice a day, floss daily, and use mouthwash regularly. Stay on top of routine six-month checkups and cleanings to prevent stains from developing. Our hygienists can clean hard-to-reach areas of your mouth and break down stains.
It can also help to avoid dark-colored foods and beverages, especially right after you whiten your teeth. Use a straw to divert staining beverages away from your enamel. If you smoke or use tobacco, quit this habit as it can cause teeth to stain quite easily.
Am I a Candidate for Teeth Whitening?
If you have stubborn stains or pigmented discoloration on your teeth that won't go away even with routine brushing, teeth whitening may be the perfect solution for you. Scheduling a consultation with our office is a great way to confirm if whitening can help you achieve your smile goals. During this appointment, we can examine your teeth more closely and determine if teeth whitening will effectively meet your desired appearance. As long as your teeth and gums are in healthy condition, we can start creating a custom treatment plan. Any untreated dental issues will need to be handled first. We do not recommend completing any cosmetic treatment until your issues are treated.
Does Teeth Whitening Damage Enamel?
Teeth whitening gel provided by a professional will not damage healthy enamel. With that said, having tooth decay or gum disease can cause problems with the chemicals used in whitening gel. For that reason, we'll need to perform an exam to ensure you have good oral health before administering treatment. We do not recommend doing at-home remedies using activated charcoal or hydrogen peroxide to whiten teeth as they can often do more harm then good. Avoid overusing whitening products as well (they can damage enamel if used improperly).