Smile Makeover – Columbus, NJ
Combine Cosmetic Treatments to Transform Your Grin
You want to correct a chipped tooth, but you've also been thinking about teeth whitening, plus that one tooth on the bottom row could benefit from a crown When you're mulling over several improvements, and you don't want to space them out over a long period, a smile makeover might be just what the doctor – or dentist – ordered. You can combine cosmetic treatments to transform your grin after your dentist helps you develop a customized plan. Read on to learn more, or contact our team today for an initial consultation!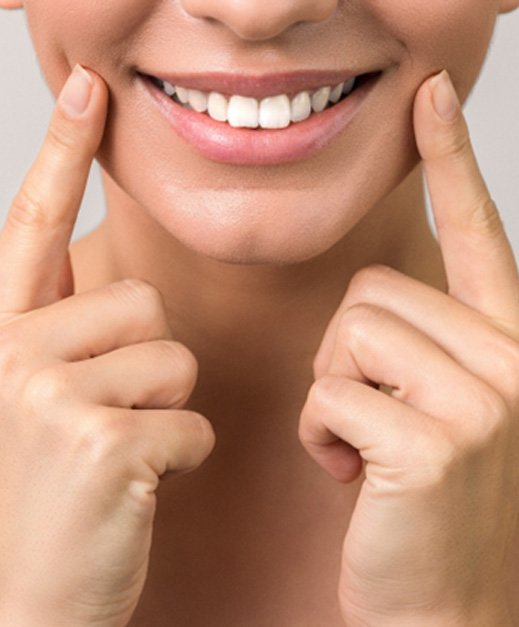 Dentist with Advanced Cosmetic Training
Special Offers for Cosmetic Treatments
Evening appointments for Convenience
How Does a Smile Makeover Work?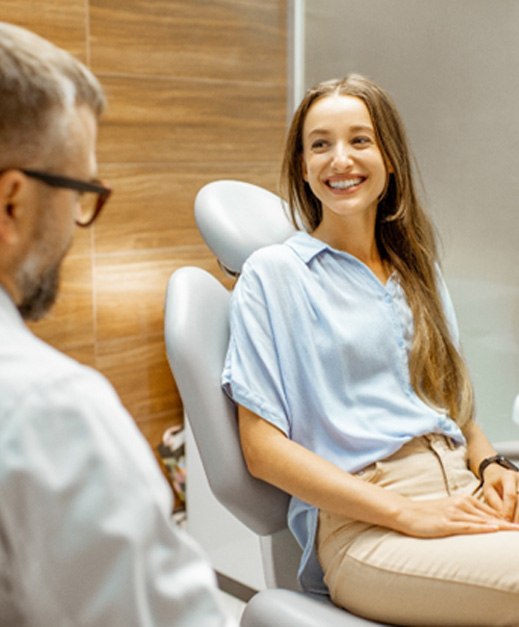 Planning is a significant part of a smile makeover, so step one will be a cosmetic consultation with our dentist. She will listen to you talk about the changes you want to make and let you know what combination of treatments can deliver the results you seek. Our cosmetic dentist will explain your available options, including porcelain veneers, metal-free dental crowns, cosmetic dental bonding, and professional teeth whitening.
This is also an opportunity for our dentist to conduct an exam and evaluate the current state of your teeth and gums. If you have a pressing oral health issue, it must take priority before you can receive cosmetic dental treatment. Also, the appearance of your teeth might dictate what treatments she will recommend as part of a customized treatment plan. Be sure to ask any questions you might have.
The Benefits of Getting a Smile Makeover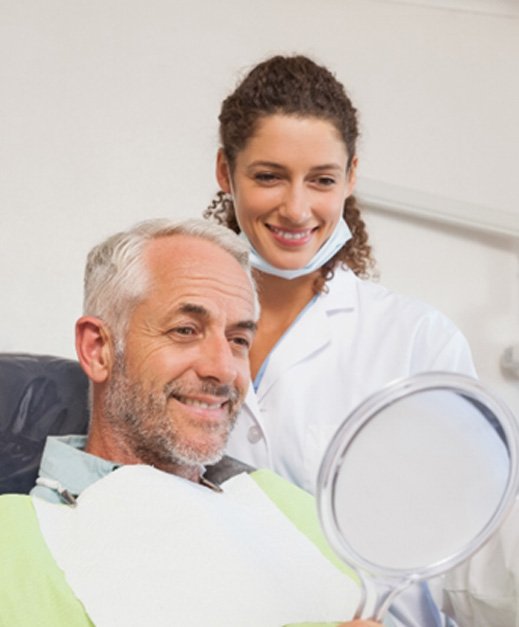 Just as a smile makeover involves multiple cosmetic treatments, deciding to go this route comes with several benefits, including:
Streamlined, cost-effective care
Long-lasting results (especially if veneers are involved)
Youthful appearance that comes with a brighter, flawless grin
Injection of confidence
Reduced risk of oral health issues in the future
Personalized treatment
Understanding the Cost of a Smile Makeover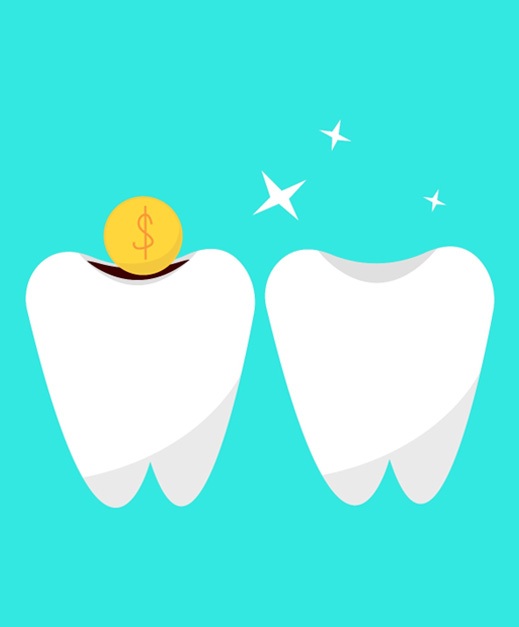 Since the combination of treatments selected is based on the needs and wants of each patient, there's no across-the-board answer when it comes to the cost. But a good starting point is figuring out what treatments can help you make the improvements you seek. For example, getting two dental crowns and dental bonding on two other teeth will cost much less than getting veneers on all your front teeth with teeth whitening.
Another factor is dental insurance; for example, a portion of dental crowns may be covered by your insurance. Also, ask us if we might have a special payment plan to help make your treatment more affordable. No need to worry; part of formulating your treatment plan is our team covering all the bases related to pricing, so you receive an accurate estimate. And if you are thinking about involving teeth whitening in your plan, we have a special offer to save you $100!
Smile Makeover FAQs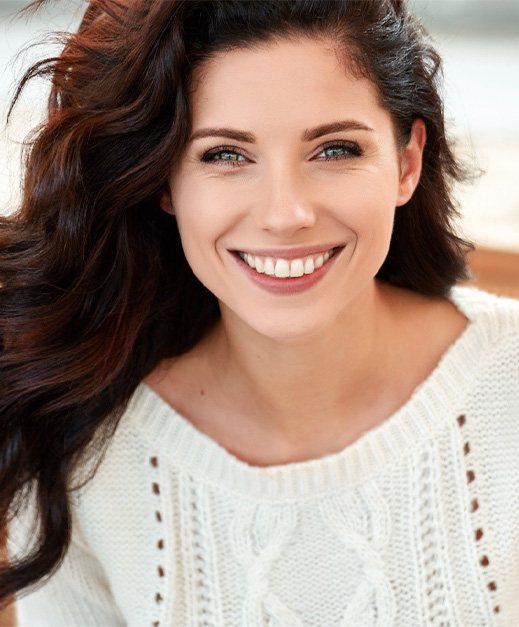 If you need to repair damaged teeth or want to improve your pearly whites, then a smile makeover can provide the best of both worlds. Although you can be sure to appreciate plenty of benefits from this service, it's normal to want to know more about what to expect before hopping on board. That's why our team has taken the time to collect and respond to some of the most commonly asked questions we get about smile makeovers in Columbus. Keep reading to learn more or feel free to give us a call to schedule your initial consultation!
Am I a Good Candidate for a Smile Makeover?
Those who are struggling with damaged or decayed teeth or a smile they aren't proud of are likely to be good candidates for a smile makeover. The only thing we'll need to ensure is that you have a healthy mouth and gums, as this will increase your chance of successful treatment. Smile makeovers utilize both cosmetic and restorative services, so our team can help create the beautiful and healthy smile you've always wanted. We'll assess your oral situation and walk you through your treatment options, and you'll be much closer to achieving your dream look.
How Long Does a Smile Makeover Take?
This answer will depend on the kind of procedures you choose to undergo for your smile makeover. Certain services are naturally much quicker to accomplish, such as teeth whitening, whereas others may take a few weeks or several months, like dentures and dental implants. For this reason, it'll be nearly impossible to establish a set timeline for your treatment until we've been able to see you for an initial consultation. During your visit, we'll evaluate your oral health, discuss your smile goals, and then go over the procedures that can help accomplish your desired results. We can provide a more accurate estimate at that time.
How Much Will My Smile Makeover Cost?
The amount you'll pay for a smile makeover can be a major factor when deciding on undergoing the process. Similar to the timeline of the treatment, the overall cost can be affected by each service being provided. We'll also have to consider the number of teeth needing treatment and the kind of procedures you'll receive, as teeth whitening costs much less than veneers. While undergoing your initial consultation, our team will make sure to discuss the prices of your services so that you know what to expect to pay down the road.
Will Dental Insurance Cover My Smile Makeover?
Most restorative treatments can receive coverage from dental insurance companies while cosmetic services are typically considered "non-essential care." Therefore, only procedures that are designed to repair or replace teeth—such as dental crowns, bridges, and dentures (and parts of dental implants)—can be expected to get some help from your provider. However, since policies vary from person to person, it's a good idea to verify the details of your benefits with your insurance company. Our team also offers payment plans that can help make the overall cost of your smile makeover more manageable.