Dental Crowns – Columbus, NJ
Restore Your Beautiful Smile
Teeth are designed to last for a lifetime, but damage over the years isn't uncommon. Thankfully, cavities, breaks, and other issues no longer require the tooth to be extracted. Instead, your dentist can repair your smile with dental crowns in Columbus. You don't have to worry about a metal crown sticking out like a sore thumb because we use all-ceramic materials for natural-looking results.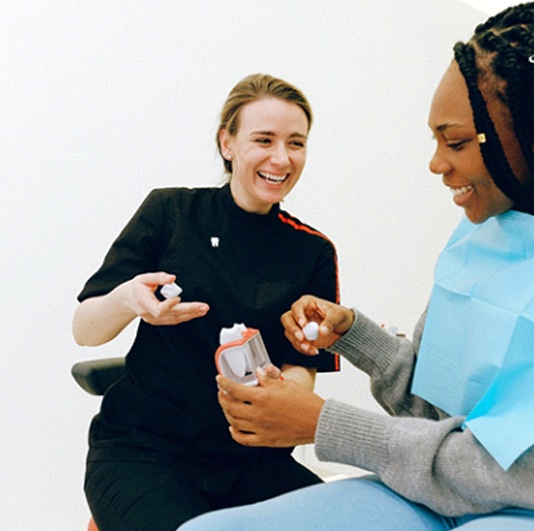 Why Choose Columbus Dental Arts for Crowns?
Advanced technology
Personalized treatment plans
High-quality, durable materials
What is a Dental Crown?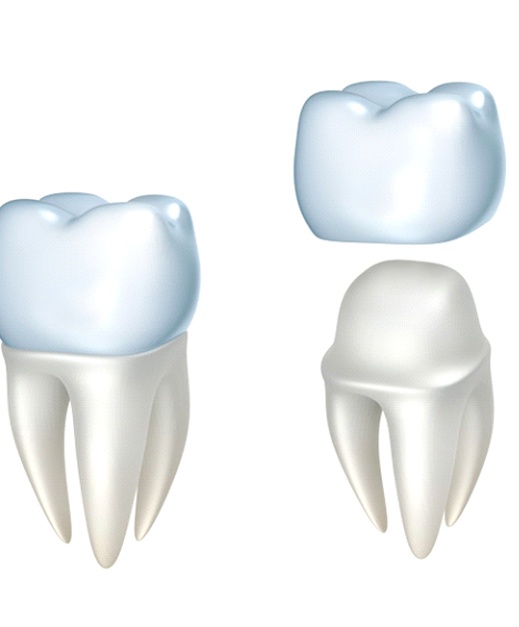 A dental crown is one of the top restorative treatments because of its diversity. A crown is a customized cap bonded over the surface of a tooth above the gum line. It creates a protective shell, allowing it to offer preventive, restorative, and cosmetic benefits. A crown isn't just beneficial when used alone. It is often combined with other services, like root canal therapy or a dental bridge.
Your dentist may recommend a crown under the following situations:
Severely decayed tooth
Significant break or fracture
After root canal therapy
Along with a dental bridge
However, it can be used for various other purposes, like covering stains or improving an abnormally shaped tooth. Don't worry, we'll explain everything during your consultation, so you know exactly what to expect on the road ahead.
The Dental Crown Process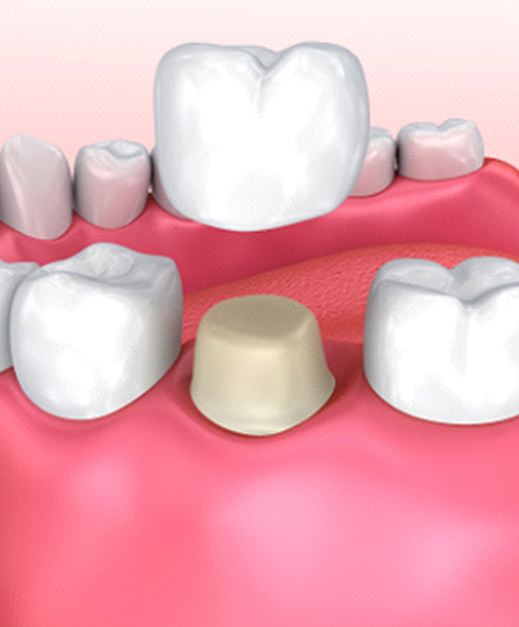 Generally, it takes 2 appointments to receive your permanent restoration. During your first visit, your dentist will perform any prep work, like a root canal. They'll reshape your tooth, which is necessary to allow the crown to fit over it. Once your tooth has been prepped, we use digital technology to get the information to create your crown.
Advanced imaging equipment reduces any room for error to ensure your restoration fits like a glove the first time. We will send the information to a dental lab, where they will carefully craft your crown from ceramic material. It can take a couple of weeks for the lab to finish, so your dentist in Columbus will place a temporary restoration to protect your tooth while you wait.
After your permanent crown has been sent back to the office, you'll return to have it bonded to your tooth. It will match the color, size, and shape of your real teeth to blend in with your smile.
Your crown can last for 5-10 years before needing to be replaced; however, it's not uncommon for them to last for much longer with the right maintenance. You can get the most out of your investment by brushing, flossing, and visiting your dentist twice a year.
The Benefits of Getting a Dental Crown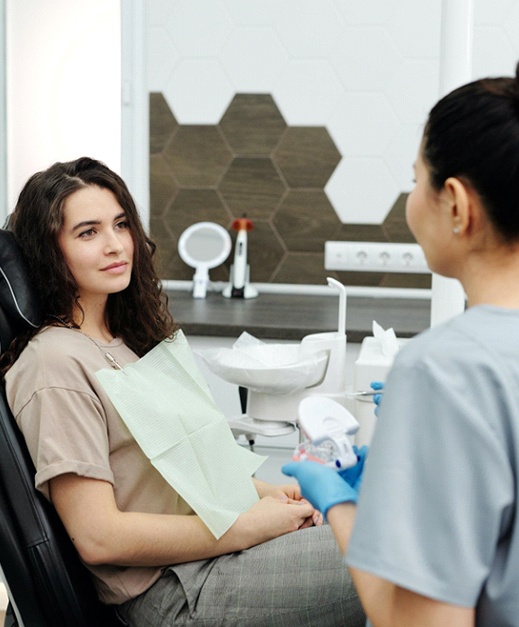 A dental crown is a big commitment, but it is one worth making. The tried-and-proven treatment provides several advantages, including:
Looks and feels natural
Durable, long-lasting solution
Improves oral health and functions
Preserves natural tooth
Easy maintenance and care
Covered under many dental plans
If you have any questions, or you are ready to schedule your consultation, contact our office today. We'll create an individualized strategy to achieve your best smile.
Dental Crown FAQs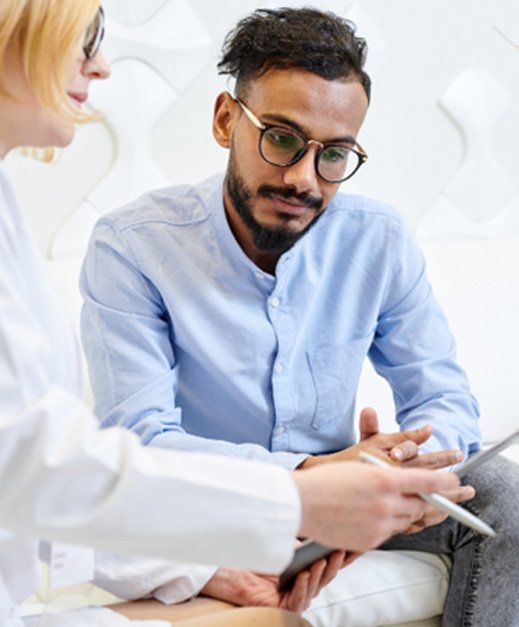 Learning you need one or more dental crowns may not be something you want to hear, but they are invaluable to your smile if you are suffering from severe tooth decay. Because this type of treatment often comes with many questions, our team at Columbus Dental Arts is here to answer some of those asked by our patients. You are invited to review the following information and contact us if you would like to schedule an appointment and discuss your upcoming treatment further.
Are dental crowns permanent?
Unfortunately, dental crowns are not permanent. While they can last 10-15 years with optimal care and maintenance, they do require replacement over time. This is because they are subject to much daily wear and tear, causing them to break down. Because they only cover the visible portions of your vulnerable teeth, they sustain minor cracks, fractures, and general wear that must be replaced in order to continue offering maximum protection to your damaged tooth.
Do dental crowns get cavities?
No, dental crowns cannot sustain cavities, as they are made of materials that bacteria and plaque cannot penetrate. While this might seem like good news, and it is, you need to be mindful that your underlying tooth structures are still vulnerable to possible decay. If you are not maintaining good oral hygiene or keeping your regular dental checkup and cleaning appointments, you run the risk of bacteria spreading underneath your crowns and reinfecting your natural teeth.
Are dental crowns safe for an MRI?
If you require any kind of medical lab testing or diagnostic imaging, you should go ahead and make the lab technician aware that you have one or more dental crowns. Although the materials used today (tooth-colored) are unlikely to cause problems, others like porcelain-fused-to-metal can cause the crowns to loosen or distort the images seen by technicians when attempting to get clear imaging from an MRI.
What happens if you wait too long to get a dental crown?
While you may not feel rushed to receive a dental crown, it is better to go ahead with the treatment than wait. The reason is that waiting too long will only put your natural tooth at greater risk. If the decay or damage continues to spread, it can enter the innermost layer of your tooth – the pulp – causing intense pain and infection. Without proper and timely care, it can lead to the formation of an abscess, which can pose potentially life-threatening complications.