Periodontal Disease Treatment – Columbus, NJ
Ensuring a Healthy Foundation for Your Smile
As important as it is to have healthy teeth, your gums are equally as crucial when it comes to your smile's well-being. If too much plaque and tartar accumulate on your gums, you could develop periodontal disease, also known as gum disease. Although gum disease starts out with mild symptoms like bleeding, swelling, and redness, it can lead to tooth loss if left untreated. If your gums have been feeling tender or bleeding easily, let Dr. Maria Maiorino and our Columbus Dental Arts team help. Call us today to learn more about your options for periodontal disease treatment in Columbus, NJ.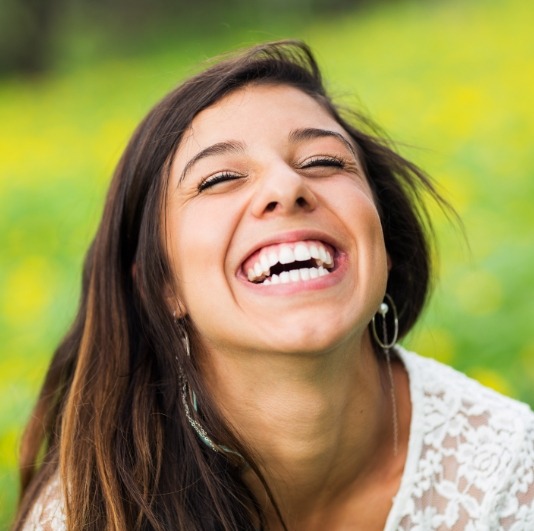 Why Choose Columbus Dental Arts for Periodontal Disease Treatment?
Caring, Gentle All-Women Dental Team
Conservative Approach to Dental Treatment
Gum Screening at
Every Checkup
Scaling & Root Planing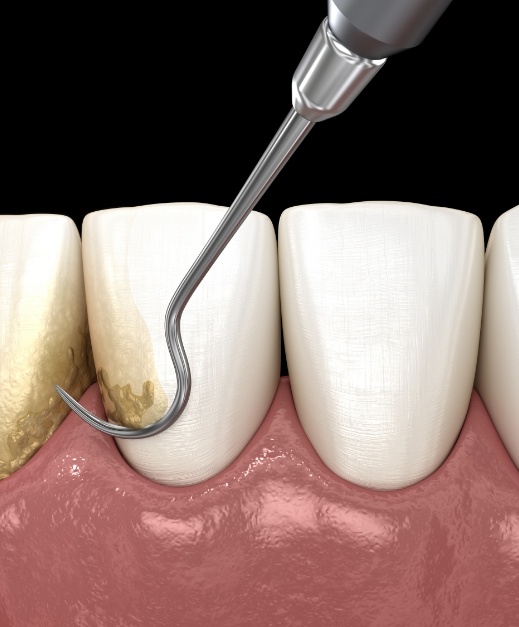 Also known as a dental deep cleaning, the scaling and root planing procedure is like a regular cleaning except that it focuses on the parts of the teeth below the gumline. Scaling involves the removal of plaque and tartar deposits – the underlying cause of gum disease – from around the teeth's roots. Then, we carefully smooth out the rough edges of the roots, which reduces the risk of reinfection by making it more difficult for bacteria to attach to them in the future.
Arestin® Antibiotic Therapy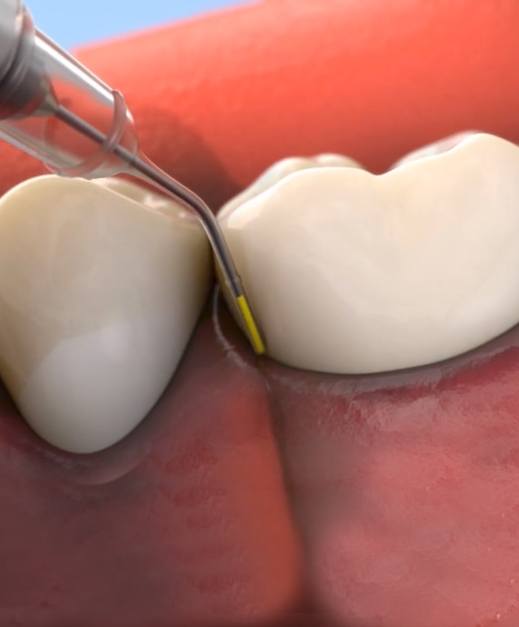 The tiny spaces between your gums and teeth, called periodontal pockets, are common spots where disease-causing bacteria tend to hide and multiply. It's difficult to clean these areas with regular dental instruments, but the good news is that we can target them directly with antibiotic therapy. We apply a topical antibiotic called Arestin to these pockets. Over the next several days, the medicine spreads throughout the gum tissue, eliminating infection from hard-to-reach areas.