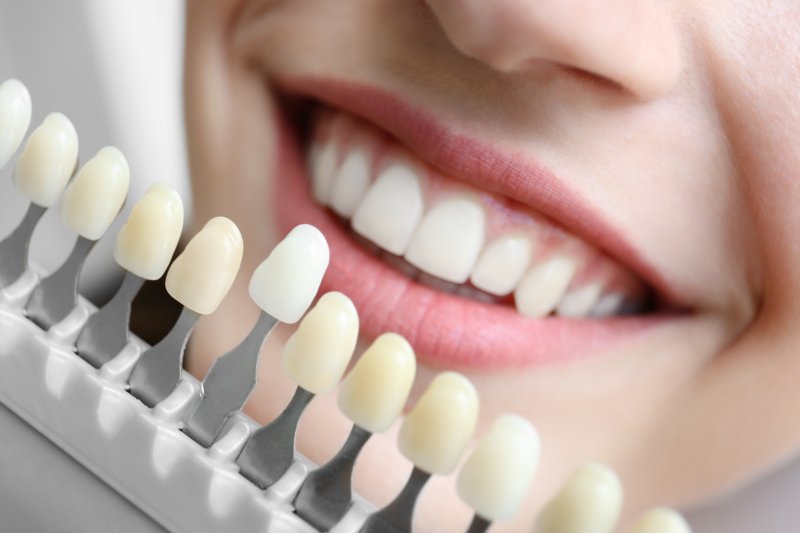 At this point, maybe you're tempted to try cosmetic dentistry. However, you might worry that its procedures could hurt your teeth. An understandable concern — treatment wouldn't be worth it in that case. The truth, though, is that cosmetic dental work is perfectly safe! It can (and does) give you a beautiful smile without harming your pearly whites. To prove this claim, your Columbus dentist has some evidence. Here, then, is a summary of cosmetic dentistry's safeness and examples of its harmless yet effective services.
Cosmetic Dental Work is Very Safe
When done by trained professionals, cosmetic dental treatments are safe for smiles. They won't harm your teeth, gums, or general oral health.
Still, keep in mind that not every procedure works for all patients. Given a unique situation, some services might offer poor results. For instance, it'd be unwise to get a veneer for a decayed tooth — doing so would make the decay harder to fix. Therefore, talk to your dentist before making a final decision.
Harmless Yet Effective Cosmetic Services
Ultimately, cosmetic dental options are harmless yet highly effective. Common ones include treatments like:
Teeth Whitening
Per its name, teeth whitening is a procedure that whitens your smile. It uses a special gel to bleach your enamel and remove tooth stains.
Thankfully, whitening's results don't affect your oral health. Studies show that its gel doesn't hurt enamel or even irritate gums. At most, this treatment only causes some slight tooth sensitivity — a temporary effect.
Metal-Free Dental Crowns
Unlike metallic ones, metal-free dental crowns use materials like porcelain and zirconia. As a result, they build up your tooth's structure without ruining its appearance.
Far from harming your smile, metal-free crowns are considered safer than others. Lacking metal, they don't rely on potentially toxic mercury. Plus, porcelain and zirconia aren't known to cause any major allergies. The former material can cause an occasional reaction, but this is very rare and seldom happens.
Porcelain Veneers
Porcelain veneers are thin shells dentists place on the fronts of teeth. Cosmetically speaking, their main use is to hide a range of smile flaws — chips, cracks, stains, fractures, and more.
Rest assured: veneers won't damage your mouth. For starters, their placement relies on sedatives that ensure pain-free treatment. They do require a little enamel to be shaved, but veneers compensate by protecting the otherwise-vulnerable teeth.
You can count on cosmetic dentistry for a pretty and healthy smile. As such, consider booking one of the treatments above with your local dental practice!
About the Practice
Columbus Dental Arts is based in Columbus, NJ. Led by Drs. Maiorino and Fraser, our practice strives to give its patients the best possible oral care. To that end, we perform a wide variety of preventive, cosmetic, and restorative treatments. Our staff is also well-versed in dental emergency care and even periodontal therapy. For more information or to book a visit, you can reach us on our website and by phone at (609)-324-9500.