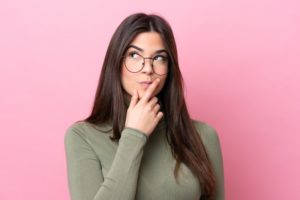 Everyone wants a gleaming smile they can feel confident about flashing. After all, it's one of the first things people notice when they see you! But what if you have flaws relating to your teeth that make you feel self-conscious? If you're tired of hiding your grin, cosmetic dentistry may be the solution. Read on to find out from your dentist in Columbus whether you're a good candidate for cosmetic treatments.
What Type of Improvement Are You Aiming for?
First, you should identify what you're trying to achieve with cosmetic dentistry. Knowing your goals will help you hone in on the best procedure for your smile. While cosmetic dental treatments can enhance your appearance, not all of them are ideal for every situation.
Consider which flaws (and how many) you're trying to correct, which can include:
Chipped, cracked, or broken teeth
Severe discoloration or staining
Gaps in between teeth
Misshapen or misaligned teeth
Which Cosmetic Treatment Best Suits Your Smile?
There is an array of treatments in the realm of cosmetic dentistry with each one offering particular benefits. Once you narrow down which imperfections you want to fix, you can pinpoint the treatment that suits your needs. Some options to consider include:
Teeth Whitening
If all you're hoping to achieve is a whiter smile, professional teeth whitening may be the perfect solution for you. After just one appointment, you can enjoy a dramatically brighter grin that lasts years with proper dental care. Over-the-counter whitening treatments have a less effective dose of active whitening agents.
Porcelain Veneers
Do you want a cosmetic treatment that will address numerous issues at once? Veneers are thin porcelain shells that are adhered to the front surfaces of teeth, concealing any imperfections that you're self-conscious about. After two appointments, you can have a flawless smile for years to come.
Metal-Free Dental Crowns
Years ago, metal was used for crowns, bridges, and fillings to repair damaged teeth. While effective, they can be highly noticeable and draw unwanted attention to your dental work. Today, most dentists offer metal-free restorations as a healthier, more natural-looking alternative. They offer the same benefits as metal ones, except now they blend seamlessly with your teeth and are virtually unnoticeable!
Cosmetic Dental Bonding
If you have small chips or cracks in a tooth, instead of having to invest in a more costly and invasive treatment like veneers, you can get dental bonding. Using the same composite resin that is used to fill cavities, your dentist can sculpt the missing portion of your tooth. The resin will be color-matched to your natural enamel, so you likely won't even be able to tell what tooth previously had the chip in it!
Almost no one will naturally have a perfect set of teeth. Fortunately, your dream look can soon become a reality thanks to cosmetic dentistry. If you think you're a good candidate, contact your Columbus dentist to get started on a treatment that suits your smile!
About the Author
Dr. Maria Maiorino earned her dental doctorate from Temple University. Dr. Maiorino is a member of the American Dental Association and the Seattle Study Club. If you are interested in cosmetic dentistry, she offers all the treatments referenced above, as well as smile makeovers. Plus, ask us how to get $100 off on teeth whitening. Schedule a cosmetic consultation on her website or call (609) 324-9500.